Thank you for downloading WPS Connect APK. Please wait while the app is installed within a few minutes. Click below to start the download process.
File info
WPS Setup
Are you completely fed of misusing your WiFi router's password? Are you looking for a perfect app enabling your router's password more secure? Then WPS connect is one of the best options you can go along with. Download WPS Connect is one of the perfect apps which enables you to get connected with WPS protocol enabled WiFi networks.
So how can connect to these modems then please follow the tutorial article from free of charge. Wifi hacking software is generally a combination of Dumpper and JumpStart you have to wait less time as well as how to use without messing with other applications on your computer or laptop. WiFi Hacking Software + Wifi hacker online. WiFi Password Hacking Software 2018 For MAC, Android, and Windows (operating system 86x & 64x) is a hacking program that utilized to hack WiFi and turn out its password in your hand. Jumpstart Wifi Hacking Software; Wifi Hacking Tools For Windows; Go ahead and open up The Dumpper Language Pack.
The SolarWinds bandwidth analyzer pack is a powerful combination of Network Performance Monitor and NetFlow Traffic Analyzer built on the Orion® Platform. Together these tools help you better understand your network, plan, and quickly track down issues. Most of the people feel its very to use Linux and give up on working on Linux. For such people here is a simple tutorial on cracking Wi-Fi WPA/WPA2 WPS enabled networks using Dumpper and JumpStart, these two are windows applications. Which can crack wps pin and help you get connected to any wps enabled networks. HP JumpStart Launch is a software program developed by HP. The most common release is 1.1.158.0, with over 98% of all installations currently using this version. During setup, the program registers itself to launch on boot through a Windows Schedule Task in order to automatically start-up.
You can download and install app on Android device and connect WPS Connect app to WiFi Networks.
It perfectly checks the vulnerability of a specific router to a PIN by default and hence enables you to enjoy secure access. If any case any vulnerability is found, it keeps you informed by the related message and hence you can easily go for password changing accordingly.
You can easily download WPS Connect app on Android device, However, in order to download and install on Windows and iOS devices, you need to install Emulators. Emulators will help to run app pretty fast.WPS Connect for Android
WPS connect is very useful tool for checking WiFi Network's for Android devices. This tool will automatically verify's the other Network Passwords which are registered via Internet service from your Mobile device. WPS Connect compatible is with 4.0 higher version devices. The License is free for this app, you can use app in English Language. There are 140,866 people who had downloaded and using WPS connect app.
Features
WPS Connect is a wonderful application which enables you to get connect with WPS Default PIN Generator without making many efforts.
It is a perfect WiFi analyzer which enables you to enjoy various amazing features at the matter of just a few clicks such as channel, Distance to the router, router manufacturer, encryption and much more
It enables you to enjoy WiFi connection using a passphrase.
WPS connect download is a perfect password maker which enables you to create very strong passwords and hence makes the hacking difficult.
How to install WPS connect on android devices?
WiFi connect download is a perfect app to secure your WiFi router, yet the app is a third party application to your android device and hence you need to download it from other third-party sources. The installation process is quite simple and easy and just need to follow the given instructions carefully.
Open your web browser and search for the option of WPS connect in the search bar.
Select and download the latest version of the app on your device carefully.
Once done; now go to the Settings option of your android device followed by Security and tap on the Enable Unknown Sources option. It will grant you permission for installing third-party sources to your device.
Once done; go to the location where the app has been stored and tap on it to allow the installation process to begin.
Wait for the installation process to get completed and get access to the app further from the app icon available on your home screen.
WPS Connect for Windows
Once you download Emulators and install app on windows device. Private WiFi Networks will connect automatically without any PIN's, Look at the image given below, your device will show's option connect. Once you click Enter, It shows connected. You can also install and connect wps connect app for PC
You can download WPS Connect app and install and get connected to WiFi Networks.
You can download WPS connect app on Windows devices, it is a tool to connect all WiFi virtual Private networks. The compatible operating system to download WPS Connect app is starting from Windows 7. This app works real quick in Windows devices, you can download and install WPS Connect app on Windows devices and start using all secure WiFi PIN's and accessing Internet Free.
Features
It is a perfect password recovery source as well which enables you to view the saved WiFi passwords without rooting your Android handset,
WPS connect free download also serves as a perfect port scanner and WiFi channel scanner.
This wonderful app also offers you the facility of viewing the connected devices to your network along with their name, mac, vendor, IP, count and much more.
WPS Connect for iOS
Download WPS Connect app by using Emulators and install app start using all WiFi Networks on your iOS devices, The image shows how WPS Connect app for iPhone devices. Best way to hack and access Internet by installing app. Get started Today.
Install WPS Connect app on iOS devices.
WPS connect is one of the perfect apps available in the market today which has enhanced the experiences of enjoying secure WiFi access without making many efforts. It serves as a perfect WiFi secure tool for your android device which every WiFi router user surely love to have. When you are out of city you can connect WiFi Network automatically to private Networks virtually by downloading and installing WPS Connect app on your iOS devices.
Jumpstart Wps Pin
Features
The license is free for WPS Connect app on iOS devices.
WPS Connect App is secure on all iOS devices, you can secure all private Wireless Networks and start accessing Internet.
This app is easy to download, install and get connected to private WiFi networks virtually . This Awesome app will help you a lot to access fast Internet.
Supported Operating systems
WPS connect is a perfect app to secure your WiFi router without making many efforts. The app works well on all the Android operating systems working on android version 4.0 and higher. App is tested on devices like LG G2, Nexus 5, Samsung Galaxy S3. 3.719
First of all, you have the following tools :
Wifi Adapter with the latest Driver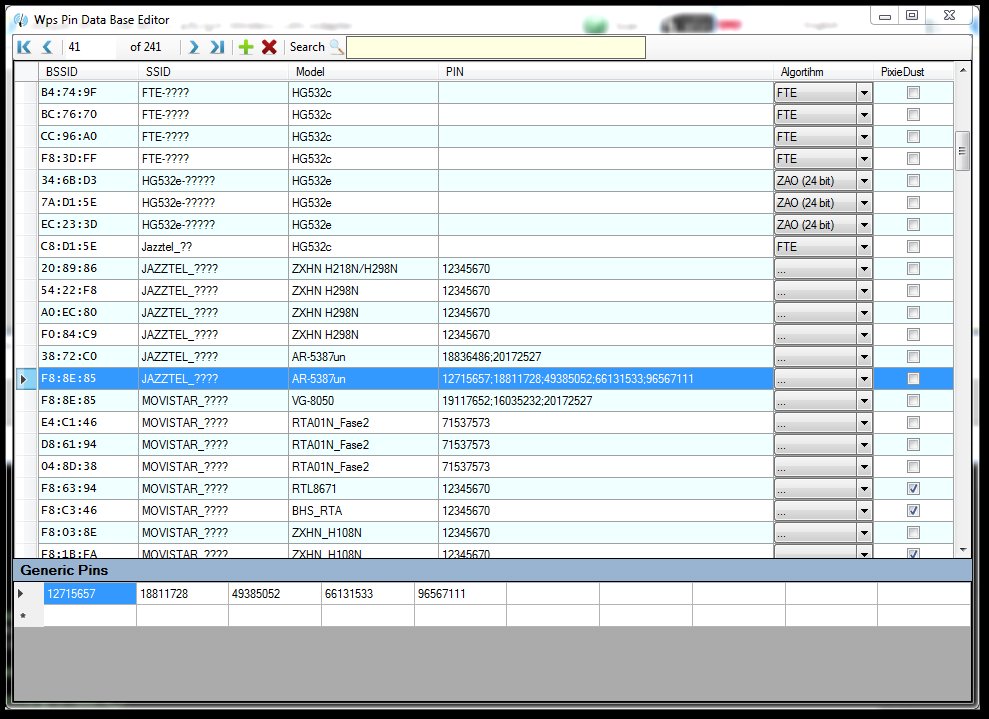 * note: This method only works for WPS enable wifi.
This test is only for testing/educational purpose. Do this experiment in your network and unauthorized access to other's network is illegal
After you have the above prerequisite then follow these simple steps :
After you have downloaded dumper and jumpstart, install both applications in your computer

First, Run Dumper

In dumper click on WPS tabs

Under the WPS section select 'Todas las redes'

After that click on the Escan button which will bring WPS enabled wifi networks which are vulnerable for WPS connection

After that select one desire network and click on the 'Inciar' Jumpstart button which will redirect you to the Jumpstart application and it will try to connect that network with possible pin

If the connection is successful, you can surf the internet but if you get unsuccessful, then try with another network with the same process.
Declaimer: This test is only for testing/educational purpose. Do this experiment in your network and unauthorized access to other's networks is illegal.
Download Jumpstart Wps
UPDATE: Video tutorial is no longer available.