Unlock Bootloader. Another thing you need to do, which is a bit more specific process, is to unlock the Bootloader of Itel P15 itel W5005 itel-W5005 of the operating system. You can do this as follows: Connect the mobile to the computer by USB and turn it on in quick start mode.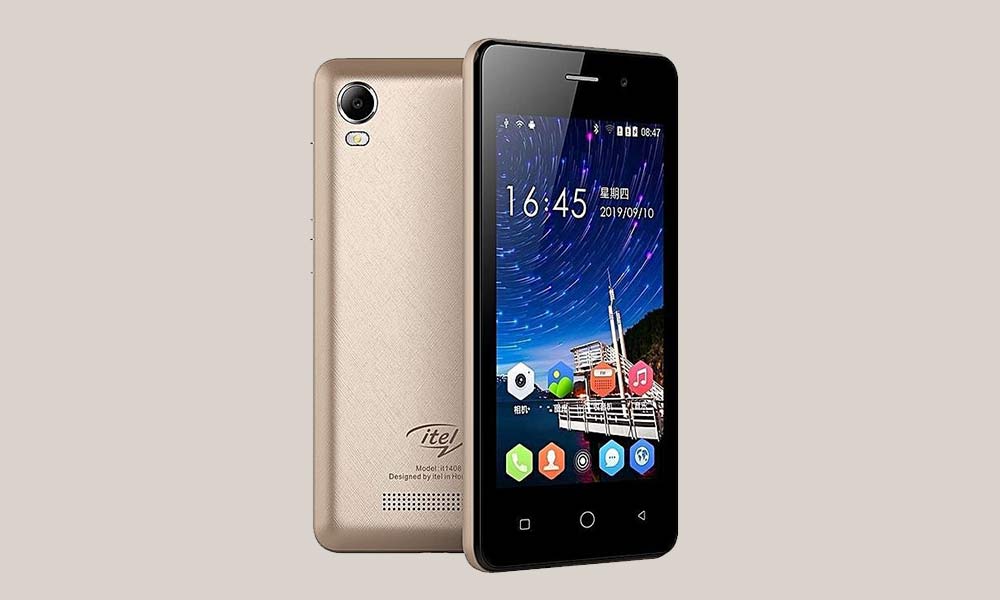 Enter "fastboot oem unlock". Hit ↵ Enter to activate the command. You will be prompted to verify your decision to unlock on your device. Remember, unlocking your bootloader will wipe your phone of any data stored on it.
On this page you will learn how to unlock bootloader on your with Fastboot Method.
How To Unlock Itel P51 Bootloader. Install Recovery For Itel P51. Download the Twrp Recovery From the below link, Download ADB folder and Fastboot driver Installer. Go to SettingAbout Phonetype 7 time Build number BackDeveloper Option and Enable Device Debugging And Oem Unlock. Now Install Correct ADB and fastboot Driver on Your PC.
UnlockTool
Version : 2020.12.30
Hash : 21809474f088caaf326ed24f88eeac32
Update on : Dec. 31, 2020, 7:06 p.m.
Change Log :
XIAOMI
- Add new flashing method for removing Micloud, global stock rom, no TWRP/Root needed, hard reset free without relocking, phone need to be bootloader unlocked
Xiaomi Mi A2 - Jasmine (Fastboot|EDL)
Xiaomi Mi A3 - Laurel_Sprout (Fastboot|EDL)
Xiaomi Redmi Note 8 Pro- begonia (Fastboot)
Xiaomi Redmi 8 - Olive (Fastboot|EDL)
Xiaomi Mi 8 Lite - Platina (Fastboot|EDL)
Xiaomi Mi Mix 2s- Polaris(Fastboot|EDL)
Xiaomi Redmi K20 Pro /M9T Pro - Raphael (Fastboot)
More incoming...
ASANZO
- Add FRP for the following models
Asanzo A1
Asanzo A2
Asanzo S3
Asanzo S3 Plus
Asanzo S5
FPT
- Add FRP for the following models
FPT X508
FPT X505
FPT X450
FPT X58
FPT X10
FPT X9
FREETEL
- Add FRP for the following models
Freetel FTJ161G-VN
Freetel FTJ152D/li>
MOBELL
- Add FRP for the following models
Mobell Tab 8 Pro
Mobell Tab 8A
Mobell Tab 8i
Mobell Tab 7S
Mobell Tab 7i
Mobell Tab 7
Mobell Nova F7/li>
Mobell Nova S2
Masstel Tab 805
INVENS
- Add FRP for the following models
Invens Tar 874
Invens Knight W818/li>
Invens City X3
Invens City X2
Invens City X1
Infinix X604
TECNO
- Add FRP for the following models
Tecno CF8
Tecno K8
Tecno F4
Tecno F3
Tecno F2
Tecno F2 LTE
Tecno CX Air
Tecno CF7K
Tecno CA8
Tecno CA7
Tecno CA6
Tecno B1P
LENOVO
- Add FRP for the following models
Lenovo PC-TS508FAM
Lenovo Tab3 8 Plus(TB-8703X)
Lenovo TAB3 8 Plus(TB-8703F)
Lenovo Tab 4(TB-8504X)
Lenovo Tab E8(TB-8304F)
Lenovo TB3-710I
Lenovo Tab2 A10-30(TB2-X30L)
Lenovo Tab 4 8 Plus(TB_8704X)
Lenovo Vibe P1ma40
BYPASS FRP MTP BROWSER & GOOGLE MAPS
Bypass FRP Nokia
Bypass FRP LG
Bypass FRP Blackview

Fix Bug Tool
Download Now
How to root Itel 1702
we are going to provide instructions with pictures to root Itel 1702 and we discuss errors of rooting and solutions and we provide root files for your phone . in this post, we included all possible methods to root your phone.. If you really want to root your Itel 1702 then you are in right place.
What can i do after rooting
After Rooting, you can Unlock Hidden Features and Install "Incompatible Applications" and Automate Everything in your phone,Boost Battery Life and Your phone's Speed. as wel as you can Remove Preinstalled apps. Flash custom Rom/Recovery.Read more – I rooted now what?
♥ Note-What is the Stock & Custom Rom? Firmware? Bootloader?
Why I want to root Itel 1702
♥ After rooting, phone processes runs its ultimate speed.. and RAM runs ultimate speed too.. That means, no more getting stuck, freezing, no more force stop messages Note– If you want these performance, then you need to install some root apps
♥ As a admin user in your computer you can do anything. but If you are a guest user then you can do limited things. after rooted, your are the admin/ high privilege user
Before performs the root for Itel , you should know these things
♥ You can do this if you have unlocked Itel 1702 .
♥ When you rooted Itel 1702 phone, it cause to cancel phone's warranty. But you can anytime.
♥ phone's pc software does not want to install but phone driver must works on your PC without error.
Root my

Itel 1702
Requirement for rooting your phone
♦Your phone should have 50% + battery.
♦KingRoot application
♦USB drivers.
Step 1,
Download

kingroot

and copy paste to your Itel phone's SD card.
2. Go to SD card, tap the "kingroot" then, check "unknown sources"
3. after that, Tap "install". please wait while installing.
Step 2,
After intalling KingRoot app, Open it.

Now Tap "try to Root"
Step 3,
After performing Root, You can use your phone. and Flash custom Roms/Stock Roms/Recovery
Now your android device is rooted. To check whether successfully rooted or not install this root

checker app

.
IF you want, you can replace Kinguser with SuperSU.
IF you want to

Unroot

,

Click this
— > speed up and increase battery life on rooted phone –Click here
frequently asked questions
I can not root my Itel 1702 because :-
Root fail in kingRoot/Kinguser/framaRoot/kingoroot/Root Master/

SRSRoot/

z4root/

Easy rooting/

Root Genius
If you failed using one of above then use desktop version or Use different root app Like

kingoroot, King-root, Root Gineus , FramaRoot

other

Possible rooting Options
su binary needs to be updated/kinguser binary (su) must be updated
first unroot. and remove roots apps and restart the phone. follow this guide line step by step with new files.
Fix "Unfortunately, kinguser has Stopped" Error in Itel 1702
Fix "Unfortunately, kingroot has Stopped" Error in Itel 1702
This is not related to Rooting process. This is a error of your phone's cachs. So you have to delete them.
1. Reboot your device. Not works? then go to 2
2. Delete cache and data in kinguser.
No Strategy Found/need root/Root Failed! ConnectionUnstabitil/
please check your phone vulnerabilities


Your device seems not vulnerable to exploit included in framaroot!!!!
Use kingoroot or framaroot. if that not works, then go to Possible rooting Options
Fix Google Play Store error codes
This is not related to Rooting or rooting app. This is error of your phone's cachs. So you have to delete them. Error rpc:aec:0] – Error 110,Error 505,Error 923,Error 961,Error 504,Error rh01,Error 919,Error 921,Error – 923, error – 491,Error 101,Error 481
1.use New Google account.
2.delete apps data. Clear cache,Clear data
3.delete media files and get space.
Fixed -Your Phone is so solid to root:- Network error.. failed to get components.
App want to get Rooting files from internet.. but App can't connect to internet that why this error happened.
DATA Connection – please Recheck your Data connection is ON.. it is ON and No internet connectivity? then restart your phone.. If not works, Please check your balance..
WIFI Connection – Please Recheck WIFI button in your phone.. (untap and Tap it).
If not works, then reset your WIFI Router. If not works, then switch off and On your WIFI Router. all are not works? then go to Wifi Setting >>choose your WIFI conection>>"Forget Network" (remove it).and search WIFI connection and connect again
After root

Itel 1702

Stuck on logo screen/can't Turn on.
You face this king of problem (Soft-Bricked) , Try to Hard reset your Itel smart phone. Step by Step guide to Hardreset
How To Lock The Bootloader On Android (with Pictures) - WikiHow
press and hold the "Volume Down key and Power key"
Release both keys when the "Recovery mode" appears on the Itel screen
Select – Yes –delete all user data
Then it will reboot
After root,

Itel 1702

bootloop
Itel Android System was damaged (Hard-bricked). So you have to install Itel Stock Rom to your Itel phone. We have Step by step guide to Flashing Stock Rom to Itel phones. Follow it and Flash Stock Rom
How To Unlock Itel S15 Bootloader
Other Rooting Options
How To Unlock Bootloader On Moto G5 Plus (Moto G 2017 ...
If this "Itel – Rooting" guide line was help, then please share this guide line to Facebook and twitter. Help others to find out this guide line on Facebook. If you have an any doubt or any problem, don't hesitate feel free to reply. After then we are able to help you as well as be sure to bookmark our site on your browser.